Break the rules
follow your heart
Penthesilea - Limited Ed. Print
Prints - cod. PRX010
Coreterno Artistic Prints are designed and individually hand-signed by creative director Michelangelo Brancato.
Antique maps, street art, odd portraits and old encyclopedia drawings inspire and convey messages of positivity and empowerment, according to the philosophy and aesthetics of Coreterno. Ideal as a gift for beloved friends, rebellious lovers or fierce enemies.
Limited Edition of 299.
Carefully hand stamped in Italy on 300 gr "Stucco" woodfree stipple textured uncoated paper.
Size: 29,7 x 42 cm (11,69″ x 16,53″).
Please note, the print doesn't come with the frame
Delivery and Returns
Once your order has been carefully packed and picked up by the courier from CORETERNO Headquarter, we will send you a shipping confirmation email. You will find all the information regarding your order, such as tracking number and status of your shipment. Remember that the delivery time is always dependant on your location and customs clearance.
We offer a 14 day return policy, starting from the day that you receive your order. You will be given a full refund of the product(s) if the products are returned in the same condition as when you received them. 
Free Shipping over 150$
EUROPE: 1-4 working days
UNITED STATES: 2-6 working days
REST OF THE WORLD: 3-7 working days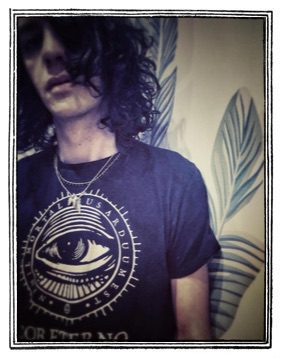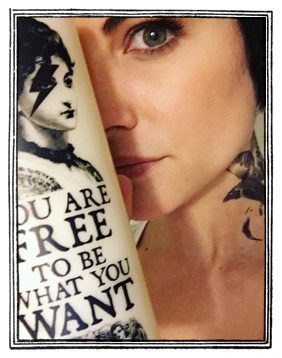 1. Grab a tape measure length of string or strip of paper
2. Wrap it around the finger you'll wear your ring on, and mark the place where it joins.
3. Lay your string or paper strip on a flat surface and use a ruler to measure the length up to the mark.
Use the chart below to find the right measurement of your Coreterno ring.
US
Ø INTERNAL
CIRCUMFERENCE
IN MM
ITA
5
15,75
49,50
10
5.5
16,20
50,90
11
6
16,75
52,60
13
6.5
17,20
54,00
14
17,50
17,50
54,90
15
7.5
17,80
55,90
16
8
18,10
56,80
17
8.5
18,50
58,10
18
9
19,00
59,70
20
9.5
19,70
61,90
22
1. Prendi un metro, un cordoncino o una strisciolina di carta.
2. Avvolgilo intorno al dito sul quale desideri indossare l'anello e segna il punto
dove si uniscono le estremità.
3. Appoggia il cordoncino su una superficie piatta e con il righello misura la lunghezza fino al punto che hai segnato.
La tabella qui sotto ti aiuterà a trovare la misura dell'anello Coreterno  più giusta per te!
US
Ø INTERNO
CIRCONFERENZA
IN MM
ITA
5
15,75
49,50
10
5.5
16,20
50,90
11
6
16,75
52,60
13
6.5
17,20
54,00
14
7
17,50
54,90
15
7.5
17,80
55,90
16
8
18,10
56,80
17
8.5
18,50
58,10
18
9
19,00
59,70
20
9.5
19,70
61,90
22