You have the power
to create wonders
Think Less Feel More
Maxi Foulard - cod. SCA023
Spedizioni e Resi
Una volta che il vostro ordine è stato impacchettato con cura e ritirato dal corriere presso la sede CORETERNO, vi manderemo un'email di conferma della spedizione. Qui potrete trovare tutte le informazioni riguardo il vostro ordine, come il numero del tracking e lo stato della vostra spedizione. Ricordiamo che il tempo di consegna dipende sempre dalla vostra posizione e dallo sdoganamento.
Vi offriamo una politica di restituzione di 14 giorni, partendo dal giorno in cui riceverete il vostro ordine. Sarete rimborsati totalmente a condizione che i prodotti siano resi nella stessa condizione di quando li avete ricevuti.
Spedizioni Gratuite sopra i 75€
EUROPA: 1-4 giorni
STATI UNITI: 2-6 giorni lavorativi
RESTO DEL MONDO: 3-7 giorni lavorativi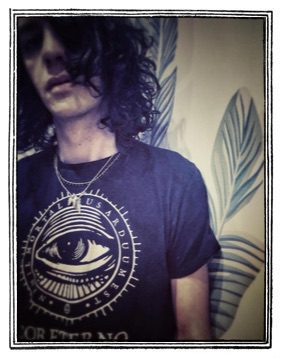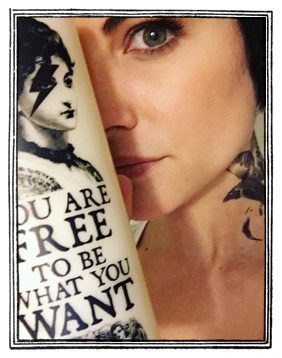 1. Grab a tape measure length of string or strip of paper
2. Wrap it around the finger you'll wear your ring on, and mark the place where it joins.
3. Lay your string or paper strip on a flat surface and use a ruler to measure the length up to the mark.
Use the chart below to find the right measurement of your Coreterno ring.
US
Ø INTERNAL
CIRCUMFERENCE
IN MM
ITA
5
15,75
49,50
10
5.5
16,20
50,90
11
6
16,75
52,60
13
6.5
17,20
54,00
14
17,50
17,50
54,90
15
7.5
17,80
55,90
16
8
18,10
56,80
17
8.5
18,50
58,10
18
9
19,00
59,70
20
9.5
19,70
61,90
22
1. Prendi un metro, un cordoncino o una strisciolina di carta.
2. Avvolgilo intorno al dito sul quale desideri indossare l'anello e segna il punto
dove si uniscono le estremità.
3. Appoggia il cordoncino su una superficie piatta e con il righello misura la lunghezza fino al punto che hai segnato.
La tabella qui sotto ti aiuterà a trovare la misura dell'anello Coreterno  più giusta per te!
US
Ø INTERNO
CIRCONFERENZA
IN MM
ITA
5
15,75
49,50
10
5.5
16,20
50,90
11
6
16,75
52,60
13
6.5
17,20
54,00
14
7
17,50
54,90
15
7.5
17,80
55,90
16
8
18,10
56,80
17
8.5
18,50
58,10
18
9
19,00
59,70
20
9.5
19,70
61,90
22